A second drop-in workshop will be held in Prestwood Village Hall on Friday 20 April from 2.00-8.00pm, the first having been held in Great Missenden.
Come along for a chat,  a cuppa and cake with the Great Missenden & Prestwood Revitalisation Group and see some of the inspirational ideas that people are coming up with for inclusion in the Community Vision Update.   GMPRG needs your ideas too as the results of the input from everyone will form a specific evidence-based document to be used to back-up grant funding applications for future projects in Prestwood.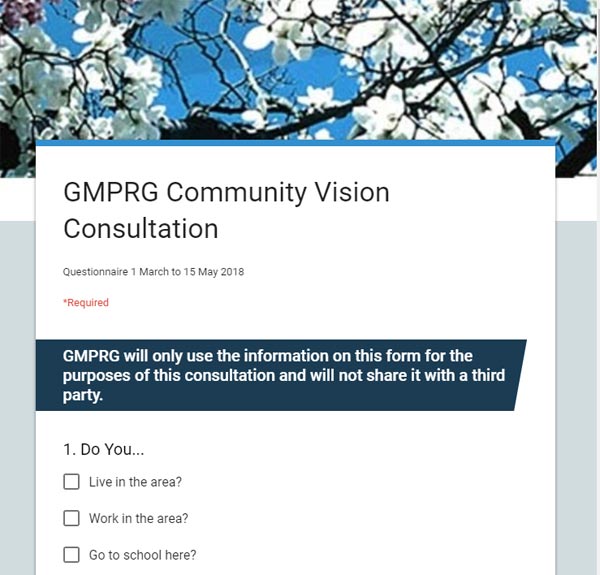 As you'll have seen in the four-page supplement in the last edition of the Source, you can input to the survey questionnaire either on-line   or use the hard copy available in the last edition of the Source, or collect a form and complete at the workshop on 20th.
You can hand in the form either in Gt Missenden Library or JNP Estate Agents, Prestwood but do try and use the on-line version as the preferred option.
There's also a photograph competition running alongside the Update with a prize of a £50 Amazon voucher kindly sponsored by Chiltern District Council and Bucks County Council Missenden's Local Area Forum.
The closing date for inputting your thoughts to the Community Vision Update is 15 May 2018 but please DON'T DELAY – DO IT TODAY – HAVE YOUR SAY.